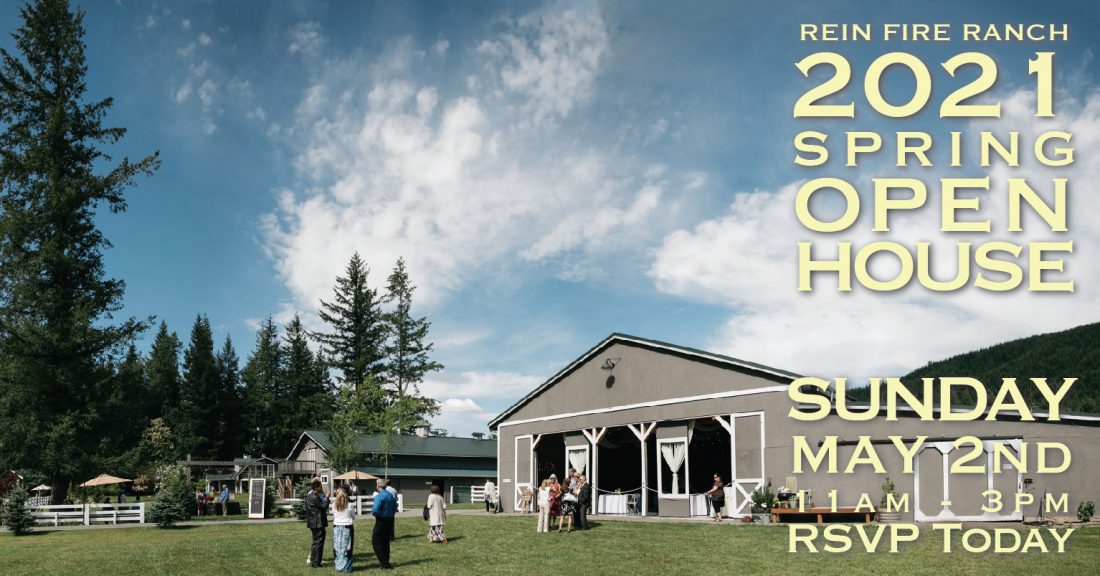 RFR Spring Open House 2021

The Place to Get Away… And Come Together!
JUST ANNOUNCED: RFR Spring Open House
Sunday, May 2nd
11am – 3pm (
Private Event : RSVP & Specific Time slot Required)
Each time slot is an hour increment, so when you register, just select which hour you prefer. This helps us make a comfortable setting for you when you arrive. Not to many people at the same time, and plenty of attention from each vendor for your wedding planning needs.
Now that we are coming out of a crazy pandemic, you are invited to attend our Spring Open House at Rein Fire Ranch to experience the changes we have been making, as well as to meet some of the Northwest's most creative design, culinary and wedding/event specialists.
We will also be showcasing one of our most popular Add-On Packages & Family Member, our Mobile Mule Bar featuring Draft-Mule Petunia, so don't miss her while you are here. 
#mobilemulebarRFR
#petuniaRFR
RSVP HERE
If you are planning a wedding, special event, or are an event planner, we would love for you to join us.
Thank you so much,
Rein Fire Ranch
Joining us during our Open House will be :